In this series, Nicky shares her valuable insight and experiences about Women in Boating and the Boating Lifestyle. With a personal goal to engage more women in the industry and see more women behind the helm, in her intro you'll get to know and love the Boat Princess as we do. She interviews some incredible women, and men in the boating industry, all with fascinating stories plus some incredible high achieving women in boating like Kay Cottee the first woman to perform a single handed, non-stop and unassisted circulation of the world. We are excited to welcome Nicky Vaux to the Podcast world. Introducing Nicky might take a while to scan through her many achievements, accolades and acknowledgements. You can follow Nicky and live vicariously through her instagram @theboatprincess or see her website www.theboatprincess.com for details on how to collaborate your brand with her, be interviewed on the podcast or have her review a new boat for you. Nicky is the BDM and Partner of Empire Marinas Group, owner of Empire Marina Bobbin Head, Sydney's most awarded marina and Empire Marina Lake Macquarie, Lake Macquarie's largest marina. She is a multiple boat owner, board member of the MIA and believes the more people we have out on the water boating the happier the world will be. She loves connecting people that can help each other in business or enhance their lifestyle with the right brands. A rising tide lifts all boats.
Episodes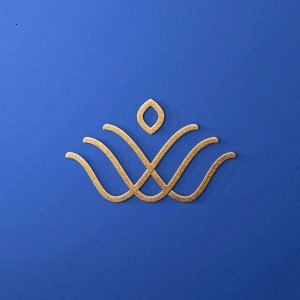 Saturday Jun 17, 2023
Saturday Jun 17, 2023
In this episode I'm excited to speak with David Kurczewski, the General Manager Shared Services Asia-Pacific, at Freedom Boat Club with a special Australia First announcement.  
Imagine taking the afternoon off and being able to step onto a boat at one of 5 new locations in Australia, enjoy the glassy waters and the afternoon sun before pulling back into the marina without another thought. 
That is the freedom, The Freedom Boat Club provides across its'  Global Franchise Network that spans 385+ locations around the world. Enabling members to go boating wherever there is a club when travelling.  Spend the day cruising and enjoy access to various types of boats and onboard training without the hassle of maintenance, berthing costs or cleaning. 
David shares with me his journey into the world of boating and his experiences that have continued to see The Freedom Boat Club grow, acquiring more boats every year to expand the options available to its' members. Freedom now has more than 5000 boats available to it's members. What excites me most about bringing this brand to Australia is that in the US some 40% of members are female and I think the training provided on joining (including your boat licence if you need one here in Australia) and the fun events within the community are part of what attracts women to boating in this model. Given that's what the Boat Princess is all about the alignment of this brand with ours makes massive sense. 


Follow our clubs on Instagram or Facebook at @fbcsydneynorth and @fbchunter, call us on 02 9457 2000 or email us on curious@freedomboatclub.com 
Or if you want to see more on a website you can visit, www.freedomboatclub.au
make sure you let them know The Boat Princess sent you so we can sort a special gift when you join :) x 

Don't forget to follow me on instagram @theboatprincess for the latest reviews and information on all things boating.