In this series, Nicky shares her valuable insight and experiences about Women in Boating and the Boating Lifestyle. With a personal goal to engage more women in the industry and see more women behind the helm, in her intro you'll get to know and love the Boat Princess as we do. She interviews some incredible women, and men in the boating industry, all with fascinating stories plus some incredible high achieving women in boating like Kay Cottee the first woman to perform a single handed, non-stop and unassisted circulation of the world. We are excited to welcome Nicky Vaux to the Podcast world. Introducing Nicky might take a while to scan through her many achievements, accolades and acknowledgements. You can follow Nicky and live vicariously through her instagram @theboatprincess or see her website www.theboatprincess.com for details on how to collaborate your brand with her, be interviewed on the podcast or have her review a new boat for you. Nicky is the BDM and Partner of Empire Marinas Group, owner of Empire Marina Bobbin Head, Sydney's most awarded marina and Empire Marina Lake Macquarie, Lake Macquarie's largest marina. She is a multiple boat owner, board member of the MIA and believes the more people we have out on the water boating the happier the world will be. She loves connecting people that can help each other in business or enhance their lifestyle with the right brands. A rising tide lifts all boats.
Episodes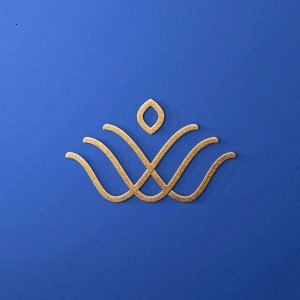 Saturday Jul 15, 2023
Saturday Jul 15, 2023
We all know that the calm melodic sounds of water lapping combined with the gentle rocking of the ocean waves will ensure a good nights sleep, but I'm here (in England) to share with you the secret of getting a great nights rest in the boating world.  Heirlooms Linens is literally the Royal standard of bed and bath on boats.
Having held the Royal Warrant for the late Queen since 2005 and now King Charles' Royal Warrant since 2012, means you'll find Heirloom Linen in Royal palaces and residences if you are ever invited to sleep over.
Today I'm chatting with Ruth Douglas who oversees the continued traditions of crafting handmade linen products from only the finest Italian fabrics to create luxury linens of exceptional quality and lasting beauty
"Having used Heirlooms on two boats for bespoke bed, bath, table & crew linens, I would never go anywhere else. Their attention to detail, quality of product & customer service is second to none!"
- Chief Steward, World Super Yacht Services
Ruth recently came out to the  International Sanctuary Cove Boat Show and as we gear up for the Sydney Boat Show on August 3-6, with over 212 boats docking in Sydney Harbour, I need my sleep so thank goodness I sleep on Heirloom Linens! 
Invitation : Don't forget to get your tickets to the
Women in Boating
event at this years, Sydney Boat Show.