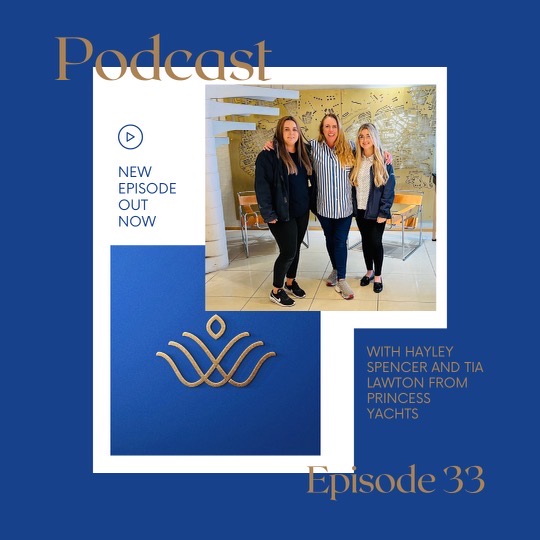 So in this episode I'm coming to you from Princess Yachts in Plymouth where I was fortunate to spend time with many and amazing people from the boating world.  Today I'm sharing stories with Hayley Spencer Manufacturing Engineer, and Tia Lawton Junior HR Business Partner at Princess Yachts.
Both women share their pathway through apprenticeship into the industry traditionally occupied, and over represented, by men. While Hayley spends much of her time in an engine room building the power house of the yachts, Tia has firmly found her passion in managing the people and in leadership. 
Between developing career plans and overcoming covid, Hayley and Tia talk about the challenges with managing families and changing attitudes in the industry.
Hear how they spend each day and the variety of tasks, jobs and people they spend it with. 
For more information on job in the marine and boating industry head to 
Check out www.princessyachts.com/careers
And of course subscribe to our podcast to get the latest episodes in your inbox.
See you on the water soon!