In this series, Nicky shares her valuable insight and experiences about Women in Boating and the Boating Lifestyle. With a personal goal to engage more women in the industry and see more women behind the helm, in her intro you'll get to know and love the Boat Princess as we do. She interviews some incredible women, and men in the boating industry, all with fascinating stories plus some incredible high achieving women in boating like Kay Cottee the first woman to perform a single handed, non-stop and unassisted circulation of the world. We are excited to welcome Nicky Vaux to the Podcast world. Introducing Nicky might take a while to scan through her many achievements, accolades and acknowledgements. You can follow Nicky and live vicariously through her instagram @theboatprincess or see her website www.theboatprincess.com for details on how to collaborate your brand with her, be interviewed on the podcast or have her review a new boat for you. Nicky is the BDM and Partner of Empire Marinas Group, owner of Empire Marina Bobbin Head, Sydney's most awarded marina and Empire Marina Lake Macquarie, Lake Macquarie's largest marina. She is a multiple boat owner, board member of the MIA and believes the more people we have out on the water boating the happier the world will be. She loves connecting people that can help each other in business or enhance their lifestyle with the right brands. A rising tide lifts all boats.
Episodes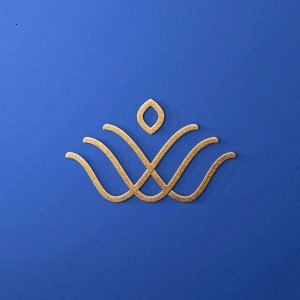 Saturday Mar 25, 2023
Saturday Mar 25, 2023
After finding her love of design at the tender age of 7, Sarah declared to her parents she wanted to be an interior 'disaster' instead of a 'designer'. The mid 90's had her obsessed with the TV Changing Rooms and the excitement of a revealing a new and designer space. And now with her art and design diploma from University and a degree from the School of Art in Textile and Design, her attention was hijacked by Boats.
Sarah now works at Setag, with a full life and travel under her belt, she thrives in a team environment, creating and designing the beautiful interiors you see in the line. 
Sarah has a focus on sustainability - taking plastics collected from the oceans and plastics weaved into the furnishings, the design leaves clients with a feel good sense of contributing to the recycling of wastes and well as thrilling them in bringing their older boat back to life and up to date with modern design.
With modern day luxuries, clients can rely on Sarah to collaborate and create what they always wanted. 
To follow all my adventures head to www.theboatprincess.com
Make sure you sign up for my Newsletter as we have some awesome events coming up in the future which you will hear about in this Newsletter.
Let me know what you think of this episode by leaving a review on Spotify or send me a DM on instagram. 
Leaving a review helps our podcast get out to a wider audience which in turn helps the businesses and women in the industry we interview - don't review it for me, review it for them and to encourage them, you can actually make a difference to their world in doing so.
Thanks so much!