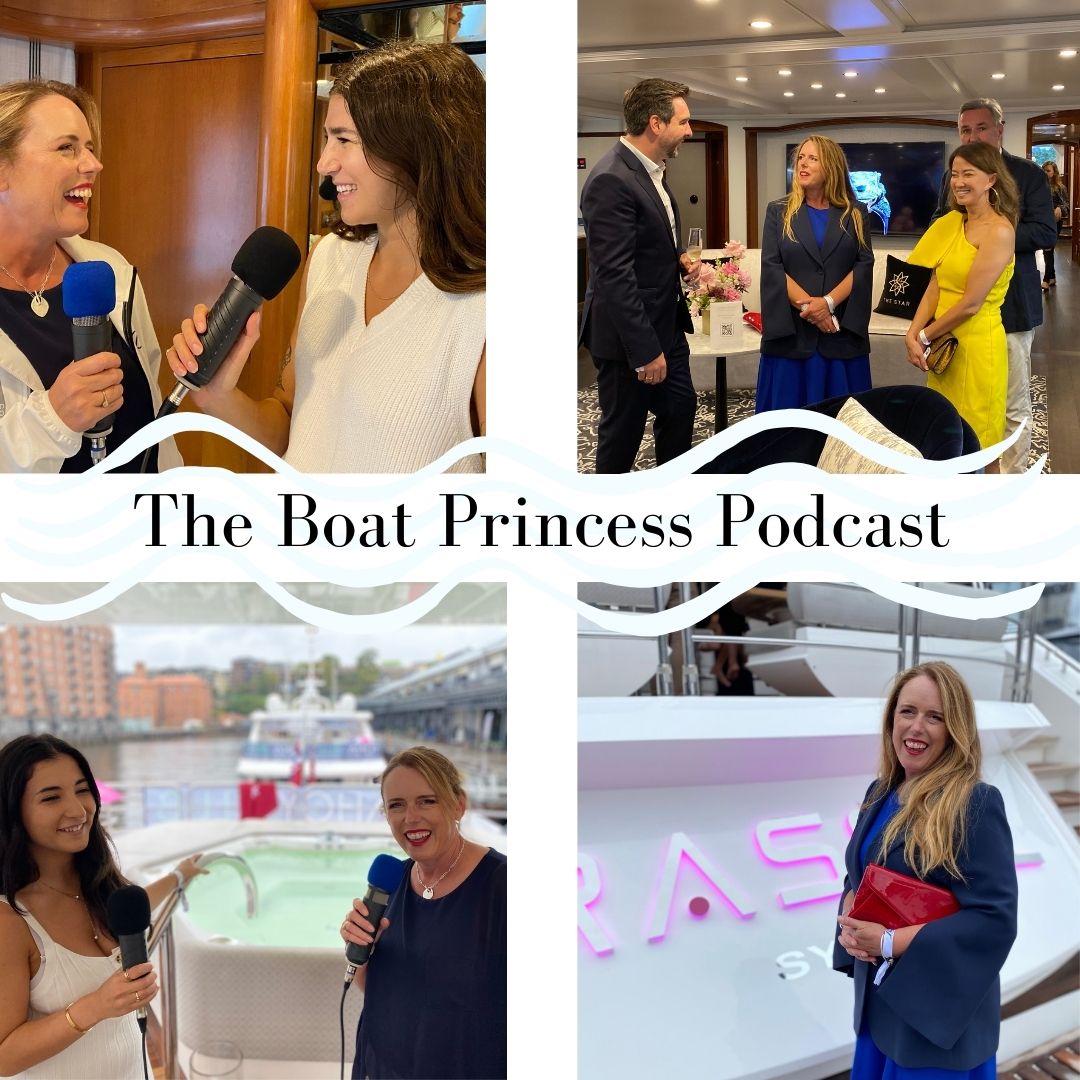 This is a bit of different episode we just know you are going to love.
On the 26 February, Australian Super Yacht held its annual soiree. An amazing event where 10 super yachts docked at Jones Bay Wharf to host an evening of lux and laughter.  
We spent the afternoon checking out the features of the yachts before attending the Soiree with 250 guests.
In this episode you'll hear from interviews and the stuff that goes on behind the scenes. 
1. First interview is with Pheobe from Quantam
2. Second Interview is with Georgie from Rascal Ahoy Club
3. Third, Oliver Musson from Musson Jewellery who were showing casing their range from inside The Star Super Yacht.
4. Last interview is with Sophie from Sea Rays a new accomodation venture for Raes on Wategos in Byron Bay.
You are also invited to my event on the 7th May 2022. We are cruising the harbour on a 90ft yacht, and will have Savannah from Savannah Estate for a wine testing. 
You can get your tickets from www.theboatprincess.com