In this series, Nicky shares her valuable insight and experiences about Women in Boating and the Boating Lifestyle. With a personal goal to engage more women in the industry and see more women behind the helm, in her intro you'll get to know and love the Boat Princess as we do. She interviews some incredible women, and men in the boating industry, all with fascinating stories plus some incredible high achieving women in boating like Kay Cottee the first woman to perform a single handed, non-stop and unassisted circulation of the world. We are excited to welcome Nicky Vaux to the Podcast world. Introducing Nicky might take a while to scan through her many achievements, accolades and acknowledgements. You can follow Nicky and live vicariously through her instagram @theboatprincess or see her website www.theboatprincess.com for details on how to collaborate your brand with her, be interviewed on the podcast or have her review a new boat for you. Nicky is the BDM and Partner of Empire Marinas Group, owner of Empire Marina Bobbin Head, Sydney's most awarded marina and Empire Marina Lake Macquarie, Lake Macquarie's largest marina. She is a multiple boat owner, board member of the MIA and believes the more people we have out on the water boating the happier the world will be. She loves connecting people that can help each other in business or enhance their lifestyle with the right brands. A rising tide lifts all boats.
Episodes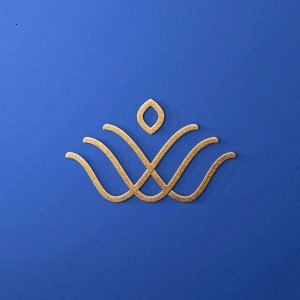 Saturday Dec 24, 2022
Saturday Dec 24, 2022
Zoe Thomson is a young Perth woman who has spent her life on, in and around the water. From the age of 7, Zoe took herself off to sailing school and fell in love with the ocean, the companions and the hot chips. 
In this episode I chat to Zoe about her dream to compete at the Olympics in 2024. Her drive and determination runs deep with other achievements in International Titles taking out the Youth World Title a few years ago. 
From this conversation you'll hear what it takes each day for a future champion to develop her Olympic Dream.  With 2032 in Brisbane the home game is a big goal. 
Her career is two fold with a degree in finance and is One to Watch. 
Sailing will take her around the world, but her attitude is of a life long learner taking away the lessons losing a race delivers.  Towards the end hear how Zoe deals with disappointment, her vulnerability is pure inspiration and demonstrated resilience.
the Australian Sailing Squad - Laser Radial
the 2016 Australian Sailing Youth Team in Auckland New Zealand
the Western Australian Institute of Sport Scholarship
Zoe was recognised as WA Female Sailor of the Year.
For more information check out www.zoethomson.com.au
and to support Zoe you can by visiting  https://asf.org.au/athlete/zoe-thomson
Please review our podcast, it makes the world of difference to those businesses and people we share the story of.