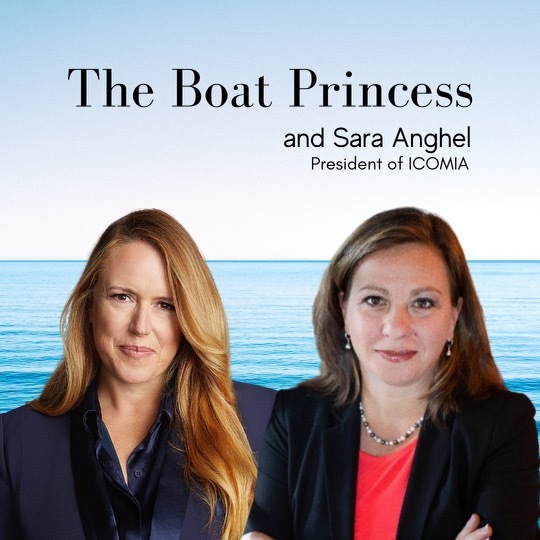 Sara Anghel, is the President of the  National Marine Manufacturers Association which manages recreation marine issues and represents thousands of members.
She is also the first female President of ICOMIA (in it's 55 year history) the global marine association. During our recent trip to the UK I sat down with her to chat at the Royal Thames Yacht Club, London, England, about her journey and the opportunities she has had in the marine industry. 
ICOMIA - is the international trade association representing the global marine industry since 1966.
It brings together national marine industry associations in one global organisation and represents them at an international level, presenting a strong and united voice when dealing with issues challenging the industry.
For exampe :
Standards for boats, construction and industry
Initiatives on end of life and sustainability
How to protect the industry. 
In the first few minutes you will understand why she is so successful. 
"I had a strong mother who had taken such good care of me growing up. She raised a strong and successful daughter. I watched her deal with her struggles, after leaving Romania, with no language skills and working from 5am everyday. My dad was my hero, never gave up and declared political asylum in Istanbul after escaping Romania in the late 70's not knowing what the outcome would be."
Sara was one of 10 candidates for this role, 9 of them were men. 
'My husband told me ; "It's the marine industry they are not going to pick you, they are going to pick a guy!"
I just loved this conversation and it gave me such an insight into the business side of the marine industry, the opportunities for expansion and how important it is in the global trade.
Sara is a mum and wife, and her family is a priority in her international jet setting life, so l hope you enjoy listening to this incredibly inspiring woman.
Click on the links for more information,
National Marine Manufactures Association